Easy Fall Decor Embroidery Hoop DIY
Hello there! A few times a week, I take a break from jewelry making and do other creative things that usually involve paint, sewing or paper. I've had a tall stack of wooden embroidery hoops in my studio for a few years now and finally put them to use. These sweet ornaments can be hung anywhere in your home or office (or leave off the ribbon and place them on a shelf). I plan to make some for Christmastime (replacing the leaves for red and white polka-dotted hearts stitched with gold or silver thread). Wouldn't they be adorable tied to a gift as well?
(Scroll to the bottom of this post for the items you will need to make this DIY.)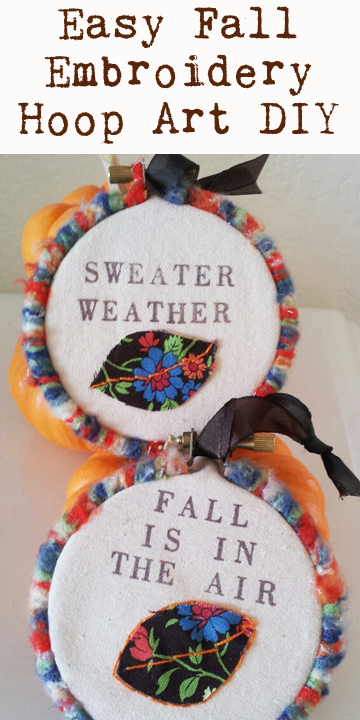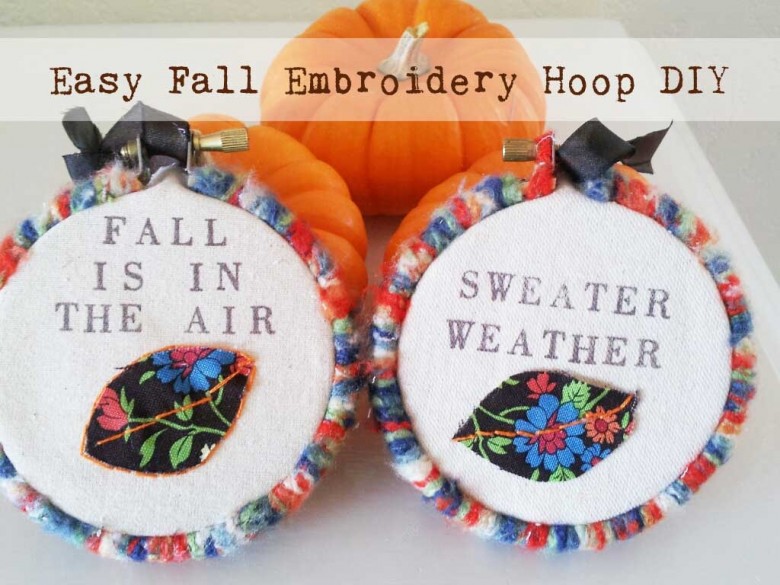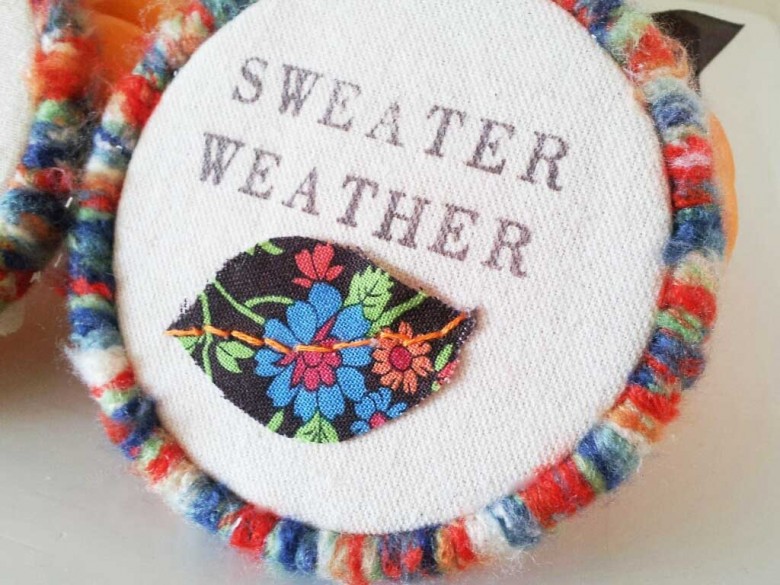 You will need:
3″ embroidery hoops – 3″ is small. You can use bigger ones too – totally up to you!
Chunky yarn – I used a bamboo yarn I found at a local hobby shop.
Linen type fabric or any fabric that's is thicker with a bit of texture
Your fave fall inspired fabric
Ribbon – I used hand-dyed silk from Of the Earth
Letter stamps from any hobby shop
Staz-on inkpad in brown
Embroidery floss and a needle
Scissors
(Optional) fabric adhesive to lightly glue down cut-out leaf shape before you add a few stitches
(Optional) washi tape to use as a guide when you stamp your words
If you have any questions about how to make these, just leave me a question via the comments section of this post or my Pinterest pin and I will be happy to answer! Happy Creating!