Shopping On-line: My Top 5 Picks at Ruche
There are so many great on-line shopping sites.  I love browsing them to relax and to hunt for future additions to my wardrobe. I use the "Wishlist" feature if the site offers it or pin it to one of my boards so I can find it later. I found myself browsing Ruche this evening and these are my top five picks if I could choose anything I wanted. (Clicking on the images will take you directly to their listing.)
1 .  Kristy Indie Wrap Dress … so versatile and such a pretty color. I always lean towards black, gray and prints so this shade of berry would be a nice diversion. I would wear it with brown boots and a printed scarf or long necklace.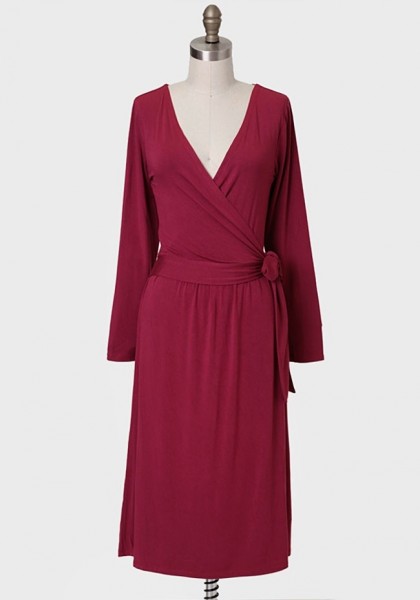 2 . On A Cruise Kimono … I own a of similar piece and it always makes me feel so feminine and girly.  In the spring and fall, I wear it over a racer-back tank with skinny jeans, flats and pretty earrings and in the summer, I wear it over a tank maxi dress with flip flops and a delicate necklace.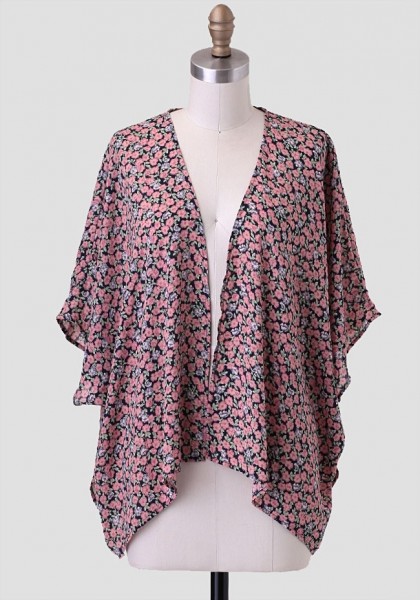 3 . Dhaka City Paisley Maxi Dress … this dress called to the boho side of me.  I love the print, the slits on each side and the tie with the tassel detail. This dress would look lovely in the summertime with a messy bun, some pretty lipgloss and this layered, turquoise and gold necklace.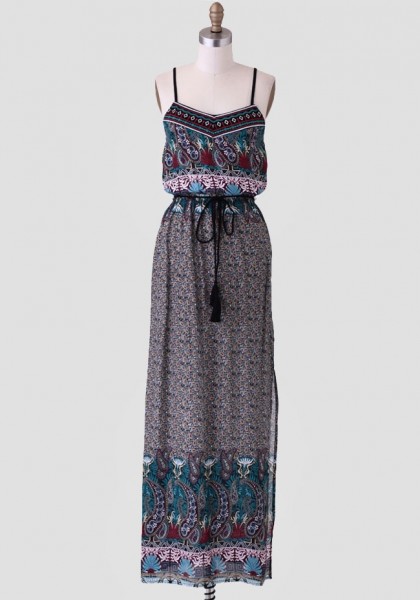 4 . Lover's Way Draped Top … I have a thing for tops with asymmetry or tops that wrap (see #1) or tops that twist (see #5).  No wonder this caught my eye. I love the color too; it's a not-too-precious pink that would look great with mustard yellow, teal or gray.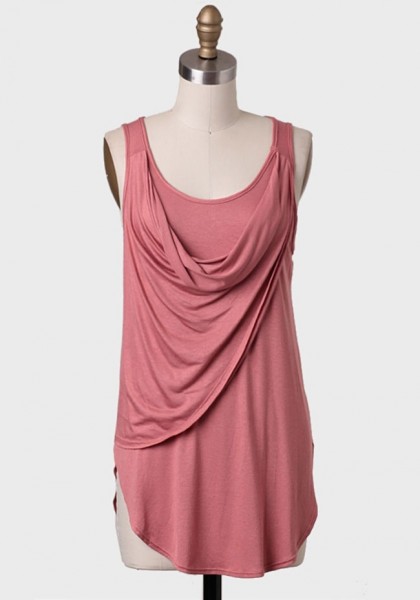 5 . Spellbound Twist Detail Top In Ivory … my heart went a flutter went I saw this blouse.  My husband and I just started the second season of Downton Abbey and I constantly oooh and awe over the clothes on the show. This blouse kind of reminds me of the era yet is still so modern. It's out of stock right now but I put my name on the notification list if it comes back in.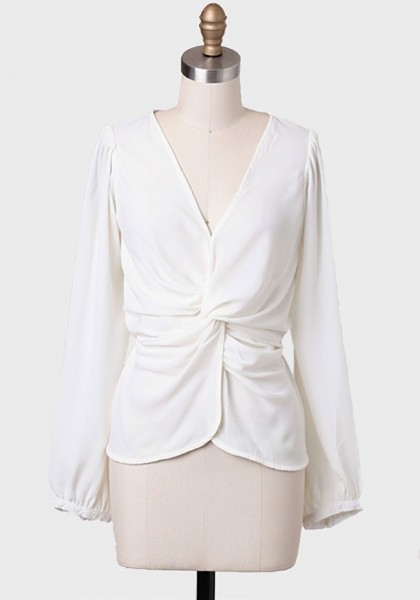 Next week, I'll pick my top 5 at a store I've shopped both on-line and in-person.  I always try to stop in when I am in SF and I bought the dress I am wearing in the pic on the right sidebar (which was taken en-route to my 40th birthday celebration) from here.